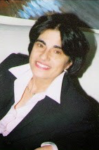 Introduction
Welcome to my blog!  Enjoy the read,  then post a comment and tell me how this old world looks thru YOUR eyes!
Interests
This retired librarian loves big city bustle and cozy country weekends, friends and family, good books and theatre, movies and jazz, furniture and feng shui, travel, tennis, Yankee baseball, and blogging about the world as she sees it!
Favorite Movies
I love movies and hard to name favorites. But years ago, probably in the late 60s, we saw a film we still talk about by French director Claude Berri (who later directed Manon of the Springs). The film was called Marry Me, Marry Me and it spoke to us at the time, I must try to find it and watch again!
Favorite Music
Favorite music? I love it all but jazz tops my chart!
Blogs I Follow
Favorite Books
And favorite books? Here goes – Flaubert's classic Madame Bovery and Tolstoy's Anna Karenina are brilliant for their writing style and the creation of character. Virginia Woolf's Mrs Dalloway is a perfect gem, William Faulkner is not an easy read but worth the effort (Light in August and Absalom, Absalom), and Ernest Hemingway's novels and short stories are skillfully crafted and not at all as simple as they seem (A Moveable Feast, Hills Like White Elephants). Contemporary authors who never disappoint are Alice McDermott (Charming Billy), William Trevor (Felicia's Journey, Fools of Fortune), Nadine Gordimer (July's People), Oscar Hijuelos (Mambo Kings Play Songs of Love), Dave Eggers (What is the What, A Heartbreaking Work of Staggering Genius), Anne Tyler (Breathing Lessons ), Barbara Kingsolver (Poisonwood Bible), Colm Toibin (Brooklyn), Jose Saramago (Blindness), Anita Desai (Baumgartner 's Bombay), V S Naipaul (A House for Mr Biswas), Gabriel Garcia Marquez (Chronicle of a Death Foretold), William Maxwell (Time Will Darken It), Annie Prioux ( Shipping News, Brokeback Mountain), Penelope Lively (Moon Tiger), Russell Banks (The Sweet Hereafter, Cloudsplitter), Jamaica Kincaid (Annie John), Jhumpa Lahiri (The Namesake), Norman Mailer (The Naked and the Dead), Salman Rushdie (Midnight's Children), Anne Enright (The Gathering), Roddy Doyle (Paddy Clarke Ha Ha Ha, The Woman Who Walked into Doors), and of course Toni Morrison (Beloved, Jazz and The Bluest Eye). Favorite memoirs include Frank McCourt's Angela's Ashes, Israeli author Amos Oz' Tale of Love and Darkness, Beryl Markham's West with the Night and Maya Angelou's I Know Why the Caged Bird Sings. And best of all – James Joyce's short story The Dead, and his novels Portrait of the Artist as a Young Man and Ulysses. (Don't let Ulysses scare you – take a course or join a reading group and you'll see what the hype is all about!)