When I was growing up we lived on a shady street in the Bronx.  Several doctors and dentists had offices on our block and my dad was one of them.  He was a GP who practiced on the ground floor of our three-story house and we lived on the two upper floors "over the store".   (See Fluffy, or How I Got My Dog and The Corpse in the Office)
For many years a dentist named Ben rented space in my dad's office.  Ben was a wonderfully kind and gentle man and he and his wife Eleanor became my parents' lifelong friends,  and Ben of course became our family dentist.
Then at some point Ben took a larger office down the street in a house with a beautiful chestnut tree in the front yard.
One day when I was 9 or 10 I went down the block to Ben's office for my dental appointment and he told me I had a cavity – my first!  He said he'd give me laughing gas to relax me while he filled it.
Laughing gas sounded like fun and I sat still while his nurse put a mask over my nose.  Then Ben told me to lie back in the chair and look out the window at the chestnut tree.
I did,  and Ben filled that first cavity.
Ben was my dentist until I moved out of my parents'  house,  and over the years I've had a few others.   All of them have been nice guys and fine dentists – but none gave me laughing gas,  or had a beautiful chestnut tree I could see from the dental chair.
And none will ever be as dear to me as Ben.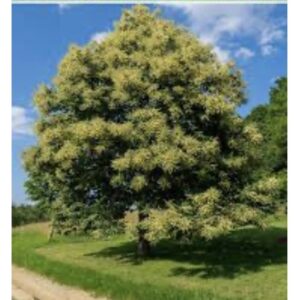 – Dana Susan Lehrman